THE HOUDINI MUSEUM
Harry Houdini Tour, Show & Museum
A popular five star national event. A full afternoon of fun for all ages for one price! A movie, a guided tour and a top professional stage show. Our magicians have starred on network television including Home Box Office, Biography and Travel Channels, etc. We are currently open weekends by reservation. We are also open most 3 day weekends including Monday Presidents Day, by reservation. Open at 1 PM

We are also have tickets for a different event done by others, the Scranton Ghost Walk, daily.

.

The museum is open weekends and every day in July & August through Labor Day by reservation.

For bigger groups, 20 or more, we can open any day of the week, morning, afternoon or evening, 365 days a year.

Famous attraction in Scranton in Northeastern Pennsylvania in the Pocono Mountain Region. Currently being featuired on the SYFY Channel.
(NE PA, NEPA, Poconos, Pocono Mountains, Scranton, Wilkes Barre)

Read about The Travel Channel's Mysteries At The Museum= a story from Scranton's Houdini Museum about one of Houdini's most controversial escapes. Click for more information.


Link to Travel Channel Mysteries at the Museum with Dorothy Dietrich promo
Search for Huff TV Houdini. We were just featured on the Huffington Post TV show. Will add links later.


We recently restored Houdini's bust this past year to world wide acclaim
that was destroyed by vandals 37 years ago!
Visit us in our 150 year old historic building at 1433 N. Main Avenue (not Street)
in Scranton, PA in the Pocono Mountain Region.
NEW! Click the following outside links for reviews of our events.
Top 10 Greatest Road Trip Destinations in the U.S. Amazing! Others on this list of 10 include Ripley's Believe It or Not! Museum. Henry Ford Museum. Hoover Dam. Niagara Falls. State and National Parks. Grand Canyon

Road Trip America.com"first-rate magic show" "a spellbound audience"
I GO U GO.com"a must see", "a perfect day", "Great place."
TRAVEL @ gather.com"largest collection of Houdini material", "only building devoted to the widely acknowledged "Greatest Magician Ever"
Pennsylvania Day Trips"great fun for the family". "one of the most unique museums and attractions in the world. The show also includes two of the best, nationally known magicians, Dorothy Dietrich and John Bravo."
Kid friendly Reviews""Fun with the Family" Featured on the Travel Channel's Magic Road Trip", "a must-see", "A wonderful magic show is performed by nationally known magicians such as Dorothy Dietrich and Bravo the Great. Lots of laughs, live animals, and audience participation. The Halloween "Spook-tacular" Theater of Illusion takes place from Columbus Day through Halloween. Appropriate for all ages, this magic show features classic illusions with nothing too scary for little ones."
Travel Tips USA Today"the Poconos boast several historic attractions and tourist sites". "you'll find a wealth of exciting things to do in this region". "The Houdini Museum...inside a 100-year-old building...suitable for all ages and feature magic acts that incorporate live animals, including doves, poodles and rabbits, plus a guided tour of the building."
Dorothy DietrichWicipedia page on Dorothy Dietrich http://traveltips.usatoday.com/things-pocono-mountains-5018.html
Book Now! (570) 342-5555
( Daytime Show )
Harry Houdini Tour & Magic Shows
HARRY HOUDINI FUN TOUR & MAGIC SHOW..
A full afternoon major national event. Open 1 PM. The Harry Houdini Tour & Magic Show is a non-stop wonderful major event in an historic 150 year old historic home. The world's only building entirely devoted to most famous magician of all time, Harry Houdini, who did many special challenges in our area. Can be seen no where else. The New York Times, the most critical paper in the world, called our events "high quality entertainment." Great for all ages, from 3 to 93. Includes a fabulous fun 50 minute stage magic show with noted professional magicians with live animals such as doves, a rabbit, a duck and two poodles. The performers have starred on HBO, Discovery, Biography & Travel Channels, as well as ABC, CBS & NBC. Dorothy Dietrich was called by the Columbia Encyclopedia as "one of the most noted magicians of the late 20th century." Includes a fun guided tour of our famous collection and the rarest film footage of Harry Houdini doing escapes. Seen on hundreds of national television shows. Not to be missed. Dates and times subject to change.
There is a special extra reduced price for eveything, the movie, guided tour, close up magic and main stage show. As of today any new reservation on the phone with a credit card mentioning this internet discount is only $17.95 per ticket for adults and $14.95 for youngsters 11 and under. This is better than any other discount or coupon, so mention it when you call and reserve with a credit card on the phone. Subject to change. Regular price at the door is $20. If this same event were in a high rent major city it would cost about $50 to $60. It is subsidized by sales in the souvenir shop.
1433 N Main Avenue (not Street), Scranton, PA. I-81 to exit 190 (Main Avenue (not Street)) left two miles. See us float a audience member up in the air, pass a hoop around them and float them back down. Great fun, educational and motivational too. Featuring Dorothy Dietrich and Dick Brookz.
* As with all ticked events reservations are not cancelable, but we wil make our best effort to reschedule you within a year or even more.
A great performing arts attraction event with entertainment. It is amazing, exciting, historic, and family friendly in the Scranton, Wilkes Barre, Pocono, Poconos, Stroudsburg, NE PA Pennsylvania area. It's a full afternoon combination history exhibit, theater, & concert event that is fun for both locals and tourists. Available other times for bus, school, and party groups.
Close up picture of our intimate theater area.

Click here to see a few pictures of the Harry Houdini tour

CLICK HERE a view of the interior. This is the room that features the photos of Houdini's mother & father that hung in Houdini's home.



Call now! (570) 342-5555, (570) 383-1821, (570) 383-9297

WE ALSO DO PRIVATE BIRTHDAY PARTIES, FUNDRAISERS AND BUS AND SCHOOL GROUPS ANY DAY OF THE YEAR BY RESERVATION.

A great place for magical BIRTHDAY PARTIES by reservation. Any day of the year!


1433 N. Main, Scranton, PA 18508. Tel. (570) 342-5555, (570) 383-1821, (570) 383-9297

Take I-81 to Exit 190 the Main Avenue (not Street) Exit, LEFT onto Main exactly 2 miles to 1433 N. Main Avenue (not Street). Scranton, PA. Free Parking. Enter front or back.

DIRECTIONS TO 81 -
From the East (NY, NJ, Stroudsburg, etc. 80W to 380N to 81N.
From the North East. 84 W to 380 N to 81 N. From the West (Pittsburgh. 80W to 81N.
From the South (Philia, etc) Tpk Extension 476N to Pittston exit to 81 N.
From Allentown, etc. 33N to 80W to 380N to 81N

---
( Different spooky event)
A totally different event with separate times, pricing and admission.
HAUNTED! Mind Mysteries & THE Beyond.
Seats available by reservation only. Mostly Saturday evenings with other evenings in July & August, and October.
A completely separate evening event put on by Psychic Theater. "Haunted! Mind Mysteries & THE Beyond" is available year round by reservation only. A different and unique event. GREAT PLACE TO TAKE A DATE. SHE'LL BE HUGGING YOU IN THE DARK! A 3 hour plus event ADVANCE RESERVATIONS REQUIRED.

Mentalism, mind reading, telekinesis, & sightless vision. Learn the story of the murder/suicide/electrocution in this 150 year old historic home. Attend a seance in the dark, which is part of this highly acclaimed 3 hour plus paranormal event! Picked by the Pennsylvania Department of Tourism as one of the ten most haunted places in the state! Not for the weak of heart! No pacemakers please. We dare you to stay to the end! We suggest you reserve several days or weeks in advance. $35.00. Often sold out - RESERVATIONS REQUIRED! Free refreshments (soda, cookies, pizza, etc.) at intermission. As with most theatrical persentations reservations are not refundable. However we will make our best effort to seat you at another performance for up to a year or more.



For more information call 570 383-9297, (570) 383-1821, (570) 342-5555. Go to PsychicTheater.com
---
Click for our Harry Houdini School Study Guide for school field trips and PTA or PTO School Assembly Programs. PTA or PTO SCHOOL ASSEMBLY PROGRAM TEACHERS AND PARENTS ... for students K-12. Includes many features from "Character Counts" and Gardner's Multiple Intelligences theory. Click here for our School Assembly Programs.

We are also responsible for the yearly famous Halloween Harry Houdini Seance on the anniversary of Harry Houdini's death, that was done by Harry Houdini's wife and then passed on to biographer and writer of the Shadow series Walter B. Gibson who, before he died, passed it on to Dorothy Dietrich.
Available any day 12 months a year for bus groups, schools, a fundraiser, parties, birthdays, etc.
We also supply top notch magicians for Trade Shows, Corporate Events, Malls, Colleges, close up magic, stage shows, etc.
We restored Houdini's bust to his grave site missing for 36 years.
Click here for text of story from Long Island's Newsday.

Click here for pictures of our historic restoring of Houdini's bust missing from his gravesite 36 years.


Dorothy Dietrich discovers the truth about the female statue on Houdini's grave site in her quest for the return of Houdini's bust.. Long a mystery.


BEST OF THE BEST!!! Harry Houdini Museum exhibit was chosen best museum in all of NE PA. Also picked as having the best exhibit.
Text of story.
An award was given by the US Postmaster to the directors of the Harry Houdini Museum exhibit, Dorothy Dietrich and Dick Brookz for their success in helping promote the Harry Houdini stamp,

The first time THE TRAVEL CHANNEL FEATURED THE Harry HOUDINI MUSEUM EXHIBIT AS WELL AS OUR MAGIC SHOW IN TWO TV SPECIALS, "MAGIC ROAD TRIP". SEE IT IN PERSON BY COMING TO OUR FACILITY IN SCRANTON IN THE POCONO MOUNTAIN REGION.

We've done the Original Harry Houdini Seance here LIVE online for 15 years on Halloween. We did them for 15 years in New York City which was Houdini's official home town as an adult. Pictured at one of our Harry Houdini seances are magic legends Walter B. Gibson (in overcoat), Dorothy Dietrich, and Milbourne Christopher. Walter, Harry Houdini's ghostwriter & confidant wrote the famous Shadow series and over 2,000 books, many on magic as well as on Houdinifrom the escape artists notes. Bess Houdini asked him to continue the Harry Houdini seances when she stopped. He passed on the legacy, responsibility and honor to celebrity magician Dorothy Dietrich, who's on our Board of Directors.
---
BOOKMARK THIS SITE. THERE ARE ALWAYS NEW ITEMS BEING ADDED!
HOUDINI Quick Menu | For Previous Visitors
Harry Houdini! His magic & escapes. The only building in the world totally devoted to Harry Houdini. Tours change & includes a magic show.

We cover Harry Houdini's career & facts about Harry Houdini not found elsewhere & growing. The Harry Houdini Museum exhibit and our magic shows have national and international significance, having been featured on many TV Shows including The Travel Channel's "Magic Road Trip."
Open for 20 years, prior to that on display at the legendary Magic Towne House in NYC where we also did the Harry Houdini Halloween seances (Harry Houdini's home town as an adult), that was then passed on to magician Dorothy Dietrich and moved to our new location here.
The Harry Houdini Museum exhibit and our magic shows have been called one of the most unique attractions in the world.
NEW! NEW! The women in Houdini's life. A work in progress.
NEW WEB SITE NEW! Dell O'Dell.com Famous lady magician of the first half of the 20th century. 1897-1962. A work in progress.
NEW WEB SITE NEW! Joan Brandon.com Lady magician and famous hypnotist of the mid 20th century. 1914-1979. A work in progress.
---
Recent News!
We are considered the world's leading authority for accurate and official information about Houdini, magic, and escapes. We have been consulted by The New York Times, The London Times, The History Channel, The Cris Angel show and many others as consultants. We have been approved and often visited by the Houdini family. Before the recent blitz the Houdini Tour & Show has been on The Travel Channel's "Magic Road Trip," Biography and the BBC's "Dead Famous, and "100 Myths & Legends!"

Dorothy Dietrich recieved a lifetime acheivment award at Metro Magic on October 3, 2010 to the first standing ovation for this award.

Dorothy Dietrich was invited as a Houdini expert to speak at the``Houdini exhibit at The Jewish Museum of New York in November, 2010 in a panel discussion on Houdini. She was also the only magician asked to do an escape, for which she received a standing ovation. Dorothy Dietrich was honored by Walter B. Gibson who asked her to continue the original Houdini Seances, which Bess Houdini had asked Mr. Gibson to continue after Mrs Houdini stopped doing them in 1936.

Columbia University Press. picked the most noted magicians of the late 20th century and included... Siegfried and Roy... Doug Henning... Harry Blackstone, Jr., David Copperfield..... and Dorothy Dietrich.
The Columbia Encyclopedia, Sixth Edition Columbia University Press 2006


ON NATIONAL TV!
Harry Houdini on TRAVEL CHANNEL & THE DISCOVERY CHANNEL.


WHAT FOLLOWS IS A SLIDE SHOW OF OUR TRAVELING HOUDINI EXHIBIT:




MONTEL WILLIAMS SHOW! Travel Channel and History Channel

Dorothy Dietrich was on the Montel Williams Show recently as well as the Discovery Channel, The Travel Channel again on "Mysteries At The Museum" and Exploring The Unknown. Montel, called her "The World's Leading Female Magician and Escape Artist," showed clips of her doing the Jinxed Bullet Catch at Resorts International in Atlantic City and she escaped from a straight-Jacket. The show sought out the world's greatest women in various fields. Dorothy is the first woman in history to accomplish the jinxed catch in the mouth. The one stunt Houdini backed down on! She's also the first women to escape from a Straight Jacket with a burning rope from the bottom of a parachute ride, a stunt Houdini never did. Discovery Channel has done several different segments at the Houdini Museum exhibit. Also check out
The History Channel's Brad Meltzer's Decoded! with some reworked Houdini Museum material about Houdini's unusual death. Get the real storyhere! .

---
Our School Assembly Programs
Poster display from our Harry Houdini Grade, Middle and High School Assembly Shows
Harry Houdini Study Guide. About 60 pages.
Best Role Model, Harry Houdini!

---
Harry Houdini Museum directors help launch the book, "Houdini!!!"
Pictured are Author Kenneth Silverman (Houdini book author) , Dorothy Dietrich
and Dick Brooks. Dietrich and
Brooks were booked by the publishers, (Harper Collins)
to perform on the big stage for the New York City Book
Fair and our Houdini exhibit took first prize of the entire Fair.
The fair attracted over 200,000 people.



About the book, Houdini!!!
---
---
Learn about some of the Magicians who make this possible.
Go to
Home Page of Dorothy Dietrich, leading female magician and a director of the Harry Houdini Museum exhibit. Covers bullet catch, straight jacket escapes, animals, TV appearances,
Go to
Home Page of Dick Brooks, well known mystery entertainer and a director of the Harry Houdini Museum exhibit
Official letter from the Harry Houdini Family on recent Hary Houdini exhume headlines click here.
Google links to how Dorothy Dietrich follows in Harry Houdini's footsteps as investigator of "psychics" who claim to contact your dead relatives or even Harry Houdini. Back to top of this Harry Houdini page.
(Jump to Recent Harry Houdini Museum News & Contents list)

---
---
Back to top of this page.
(Jump to Recent Harry Houdini News & Contents list)
Go to
FREE LINK TO US. SIMPLE INSTRUCTIONS Harry Houdini Museum

Go to
Pocono Fun Guide
Go to
One Page description of major attractions in the Pocono-Poconos-Scranton area.
Go to
Add a Free link to the Fun Guide on your site.
Go to
Pocono Directory
Go to
Scranton Directory
Go to
Pocono free discount coupon Page
Go to
Poconos Museums
Go to
Go to over 200 Scranton & Pocono Hotels & Restaurants listed by area and town.
Go to
Comprehensive detailed list of the BEST POCONO LODGING by area.
Go to
Comprehensive list of places to EAT by area.
Go to
Blinky The Birthday Party Clown.. Area's top clown for Birthday Parties. Live animal, balloon animals, face painting, games, etc.

CHECK OUT OUR SPONSORS
Houdini Gravesite Fund
We have been asked by the family of Houdini & the management of the Houdini Grave to provide for its upkeep. Please donate to this cause. On Sept. 27, at our own expense we restored the bust that was missing for 36 years on his grave. Thank you,

---

HOUDINI BUILDING FUND
We need your help in fixing our century old buiding! The city of Scranton has awarded us a matching $30,000 grant to redesign the front of the building because of the hundreds of thousands of people we have brought here. We need your help.
---
Here is the great new book we discussed on our WFTE FM radio show. Here it online at WFTE.org, The Dorothy & Dick Show. Get the book... or the ebook

---
HAUNTED! A Great show to see in NE PA.


Paranormal show and seance. By reservation. 570 383-1821PsychicTheater.com
---
BREAKING NEWS. We have restored the missing bust at Houdini's grave. Gone for 36 years! A half page story world wide in the New York Times. Click here. and here.
---
CLICK to hear radio ads for both our shows. The family fun Houdini tour & show and our evening Haunted! Mysteries of THE Beyond! Then close that page.
---
PoconoHotels.com list NE PA. lodging, Pet info, Caesars Pocono Honeymoon and Romantic Getaways, etc. Discounts, book online!
---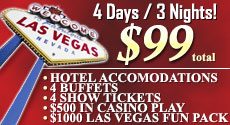 ---
Click on the Boat Now!
---
Kingdom Products, who donated products that helped restoreHoudini's grave site bust.
---
Concrete Texturing Tool and Supply, Inc., who donated products that helped restoreHoudini's grave site bust.
---