Read about our Travel Channel's Mysteries At The Museum show about one of Houdini's
most controversial escapes. Click for more information.
Link to Travel Channel Mysteries at the Museum with Dorothy Dietrich promo
We were just featured on the Huffington Post TV show. and NPR Weekend edition.
The action thriller hit movie "Now You See Me" used Dorothy's career and work as inspiration for role.


We recently restored Houdini's bust to world wide acclaim. It was destroyed by vandals 38 years ago!
Reserve to visit us in our 150 year old historic building at 1433 N. Main Ave, (not Street) in Scranton, in the Pocono Mountain Region. The Only Building In The World Dedicated To Houdini! 570 383 1821
NEW! Click the following outside links for reviews of our events.
Top 10 Greatest Road Trip Destinations in the U.S. Amazing! Others on this list of 10 include Ripley's Believe It or Not! Museum. Henry Ford Museum. Hoover Dam. Niagara Falls. State and National Parks. Grand Canyon

Road Trip America.com"first-rate magic show" "a spellbound audience"
I GO U GO.com"a must see", "a perfect day", "Great place."
TRAVEL @ gather.com"largest collection of Houdini material", "only building devoted to the widely acknowledged "Greatest Magician Ever"
Pennsylvania Day Trips"great fun for the family". "one of the most unique museums and attractions in the world. The show also includes two of the best, nationally known magicians, Dorothy Dietrich and John Bravo."
Kid friendly Reviews""Fun with the Family" Featured on the Travel Channel's Magic Road Trip", "a must-see", "A wonderful magic show is performed by nationally known magicians such as Dorothy Dietrich and Bravo the Great. Lots of laughs, live animals, and audience participation. The Halloween "Spook-tacular" Theater of Illusion takes place from Columbus Day through Halloween. Appropriate for all ages, this magic show features classic illusions with nothing too scary for little ones."
Travel Tips USA Today"the Poconos boast several historic attractions and tourist sites". "you'll find a wealth of exciting things to do in this region". "The Houdini Museum...inside a 100-year-old building...suitable for all ages and feature magic acts that incorporate live animals, including doves, poodles and rabbits, plus a guided tour of the building."
Dorothy DietrichWikipedia page on Dorothy Dietrich http://traveltips.usatoday.com/things-pocono-mountains-5018.html
RESERVATONS REQUIRED FOR ALL EVENTS
The Houdini Tour & Magic Show every weekend by reservation.
Weekends...1 PM Tour & Show available by reservation. We open at 1 PM, close at 4 PM. (some weekends starts at 12 noon, close at 3 PM) Reserve Now! (570) 383-1821, or (570) 342-5555.
RESERVE for HOUDINI MUSEUM TOUR & MAGIC SHOW reduced price with film, tour and magic show combined. Open 1 PM, continuous (some weekends at 12 noon). Arrive at least 2 hours before closing to see it all. Come earlier and see more!
( July and August we open every day.)
A popular five star national event. A full afternoon of fun for all ages for one price! A movie, a guided tour and a top professional fun 55 minute stage magic show. Our magicians have starred on network television including Home Box Office, NBC, CBS, ABC, Biography, History, and Travel Channels, etc., with such movie stars as Tony Curtis, who played Houdini in the movie and Bill Cosby. Featured on "Deals From The Dark Side," "The Office," "House (MD)", etc.
Reservations suggested, and are at a discounted price. Why take the risk to drive here and be turned away. Call (570) 383-1821 or (570) 342-5555.
The Houdini Tour & Magic Show is a continuous non-stop wonderful major event. It is amazing, exciting, historic, and family friendly. A full afternoon that is fun for both locals and tourists. The world's only building devoted to most famous magician of all time, Harry Houdini, who did many special challenges in our area. Can be seen no where else. The New York Times, the most critical paper in the world, called our events "high quality entertainment." Great for all ages, from 3 to 93. Includes a fabulous fun 55 minute stage magic show with noted professional magicians and live animals including doves, a rabbit, a duck & two poodles. Seen on hundreds of national television shows. Includes the rarest film footage of Harry Houdini that can be seen anywhere, a fun guided tour of our famous collection & ends with the magic show. Not to be missed.
SPECIAL REDUCED PRICING: There is a special reduced price for everything, the movie, guided tour, magic & main stage show. Reservations made on the phone in advance is only $17.95 per ticket for adults & $14.95 for youngsters 11 & under. This is better than any other discount or coupon. Regular price at the door is $20 for all tickets, if available. If this same event were in a high rent major city it would cost about $50 to $60. It is subsidized by sales in the souvenir shop which is only opened once at the end of the movie, tour & show.
See us float a audience member up in the air, pass a hoop around them & float them back down. Great fun, educational & motivational too. Featuring Dorothy Dietrich and Dick Brookz.
* As with all ticked events reservations are not cancelable, but we will
make our best effortto reschedule you for another date. Sales are final.
1433 N Main Ave. (not Street) Scranton, PA.
I-81 to exit 190 (Main Ave) left two miles. in the Scranton, Wilkes Barre, Pocono, Poconos, Stroudsburg, NE PA Pennsylvania area. Available all other times for bus, school, & party groups.
Also for groups, 20 or more, we can open any day of the week, morning, afternoon or evening, 365 days a year.

Non stop continuous from 1 PM (Some days moved up by one hour to 12 noon). The closer you get there to 1 PM the better, but no later than 2:30 if you want to see the stage show.
You can see the tour and show if you come anytime between 1 to 2:30 PM for an afternoon of fun. If you arrive around 1 PM expect to have about 3 hours of fun, if you arrive around 2:30 PM expect to have about 1 1/2 hours of fun, as the later tours are shorter. Picked by the Travel Channel as one of the top attractions for magic in the ENTIRE world. Our magicians are world famous and have performed in Las Vegas, Atlantic City, on Home Box Office specials, Biography Channel, ABC, CBS, NBC, Ripley's, "You Asked for it," Montel Williams, etc.
Call (570) 342-5555, (570) 383-1821.
Last show & tour is about 2:30 PM, but the earlier the better! Reservations required & are discounted.
At the end we even demonstrate some magic trick souvenirs.
The Haunted Seance show Saturday nights by reservation.
However can be made available for groups of 13 or more most anytime.
Tickets available for a different event, The Scranton Ghost Walk available every evening, 7:45 PM
We also have tickets for a different event at another location, the Scranton Ghost Walk,
every day of the year. Featured on an NBC "The Office" TV show.
Close up picture of our intimate theater area
.

Click here to see a few pictures of the Harry Houdini tour

CLICK HERE a view of the interior.
This is the room that features the photos of Houdini's mother & father that hung in Houdini's home.


Call now! (570) 342-5555 or (570) 383-1821

WE ALSO DO PRIVATE BIRTHDAY PARTIES, FUNDRAISERS, & ADULT BUS & SCHOOL GROUPS ANY DAY OF THE YEAR BY RESERVATION.

NEW! Click here for information on our BIRTHDAY PARTIES available 7 days a week.

1433 N. Main Ave., Scranton, PA. (570) 342-5555, (570) 383-1821.

Take I-81 to Exit 190 the Main Ave. Exit, LEFT onto Main exactly 2 miles to 1433 N. Main Ave. (not Street). Scranton, PA. Free Parking. Enter front or back.
DIRECTIONS TO 81 -
From the East (NY, NJ, Stroudsburg, etc. 80W to 380N to 81N.
From the North East. 84 W to 380 N to 81 N. From the West (Pittsburgh. 80W to 81N.
From the South (Philia, etc) Tpk Extension 476N to Pittston exit to 81 N.
From Allentown, etc. 33N to 80W to 380N to 81N
---
If you like paranormal events you might also try The Scranton Ghost Walk, daily, rain or shine, after dark by ADVANCE RESERVATIONS, daily at http://ScrantonGhostWalk.com Ghost walks of historic downtown Scranton everyday of the year! Depending on the day, walks available at 7 & 8 PM. Great to do at Halloween time.

Call (570) 383-9297, (570) 342-5555. for more Historic Scranton Ghost Walk Attraction information.
---
Click here for our Birthday Party information. Available seven days a week. JB of Scranton says "Kids love it and it is more personal and fun than Chuck E. Cheese!"

Click for our Harry Houdini School Study Guide for school field trips and PTA or PTO School Assembly Programs. PTA or PTO SCHOOL ASSEMBLY PROGRAM TEACHERS AND PARENTS ... for students K-12. Includes many features from "Character Counts" and Gardner's Multiple Intelligences theory. Click here for our School Assembly Programs.

Available any day 12 months a year for bus groups, schools, a fundraiser, parties, birthdays, etc.

We are also responsible for the yearly famous Halloween Harry Houdini Seance on the anniversary of Harry Houdini's death, that was done by Harry Houdini's wife and then passed on to biographer and writer of the Shadow series Walter B. Gibson who, before he died, passed it on to Dorothy Dietrich.

We also supply top notch magicians for Trade Shows, Corporate Events, Malls, Colleges, close up magic, stage shows, etc.
---
( Different spooky event)
A totally different event with separate times, pricing and admission.
---
BOOKMARK THIS SITE. THERE ARE ALWAYS NEW ITEMS BEING ADDED!

HOUDINI Quick Menu | For Previous Visitors
.

---
Our School Assembly Programs
Poster display from our Harry Houdini Grade, Middle and High School Assembly Shows
Harry Houdini Study Guide. About 60 pages.
Best Role Model, Harry Houdini!

---
Harry Houdini Museum directors help launch the book, "Houdini!!!"
Pictured are Author Kenneth Silverman (Houdini book author) , Dorothy Dietrich
and Dick Brooks. Dietrich and
Brooks were booked by the publishers, (Harper Collins)
to perform on the big stage for the New York City Book
Fair and our Houdini exhibit took first prize of the entire Fair.
The fair attracted over 200,000 people.



About the book, Houdini!!!
---
---
---
Back to top of this page.
(Jump to Recent Harry Houdini News & Contents list)
Go to
FREE LINK TO US. SIMPLE INSTRUCTIONS Harry Houdini Museum

Go to
Pocono Fun Guide
Go to
One Page description of major attractions in the Pocono-Poconos-Scranton area.
Go to
Add a Free link to the Fun Guide on your site.
Go to
Pocono Directory
Go to
Scranton Directory
Go to
Pocono free discount coupon Page
Go to
Poconos Museums
Go to
Go to over 200 Scranton & Pocono Hotels & Restaurants listed by area and town.
Go to
Comprehensive detailed list of the BEST POCONO LODGING by area.
Go to
Comprehensive list of places to EAT by area.
Go to
Blinky The Birthday Party Clown.. Area's top clown for Birthday Parties. Live animal, balloon animals, face painting, games, etc.

CHECK OUT OUR SPONSORS
---
Houdini Gravesite Fund We've been asked by the family of Houdini & the management of the Houdini Grave to provide for its upkeep. Please donate. In 2012 at our expense we restored the bust missing for 36 years on his grave. Thank you.

---

BUILDING FUND
HELP! We need your help in fixing our century old buiding! This past year because of the floods and hurricanes our parking lot retaining wall caved in. The cost is between $20,000 and $30,000. We have developed a roof leak and some items may be at risk. We had to move the huge framed pictures of Houdini's mom and dad from his home to another area. We need your help.
---
BREAKING NEWS. We have restored the missing bust at Houdini's grave. Gone for 36 years! A half page story world wide in the New York Times. Click here. and here.
---
CLICK to hear radio ads for both our shows. The family fun Houdini tour & show and our evening Haunted! Mysteries of THE Beyond! Then close that page.
---
PoconoHotels.com list NE PA. lodging, Pet info, Caesars Pocono Honeymoon and Romantic Getaways, etc. Discounts, book online!
---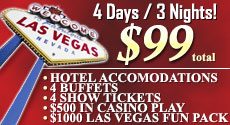 ---
This will take you to another site

---
This will take you to another site

---
Kingdom Products, who donated products that helped restoreHoudini's grave site bust.
---
Concrete Texturing Tool and Supply, Inc., who donated products that helped restoreHoudini's grave site bust.
---
Philadelphia Pennsylvania Pittsburgh Erie Reading Berks County Scranton Lackawanna County Bethlehem Lehigh and Northampton Counties Lehigh Valley Lancaster, Levittown, Bucks County Altoona is a city in Blair County Harrisburg Penn Hills Allegheny County Wilkes-Barre Luzerne County York State College Centre County Chester Delaware County Bethel Park Mt. Lebanon Radnor Township Williamsport Lycoming County Shaler Township Monroeville Drexel Hill Upper Darby Township McCandless Plum Back Mountain New Castle Lawrence County Easton is a city in Northampton County Lebanon McKeesport Hazleton West Mifflin Wilkinsburg Municipality of Murrysville Westmoreland County King of Prussia Upper Merion Township, Montgomery County Carlisle is a borough in Cumberland West Chester i Chambersburg Cumberland Valley Great Appalachian Valley. Franklin County Hampton Township Sharon is a city in Mercer County, Hermitage Lansdale Willow Grove Montgomery County Greensburg is a city in Westmoreland County Pottsville Schuylkill County, Washington Mountain Top Newark New Jersey Essex County. Jersey City Hudson County Paterson Passaic County, Elizabeth Union County, Edison Township Middlesex County Toms River Ocean County, Trenton Mercer County. Camden Clifton Passaic County East Orange Essex Passaic Union City Hudson County, Bayonne Irvington Vineland Cumberland County, Union Wayne Passaic County, New Brunswick, Plainfield Bloomfield Perth Amboy East Brunswick West New York West Orange Hackensack is a city in Bergen County, Atlantic City Kearny Sayreville Linden Teaneck Montclair Hoboken North Brunswick Lakewood Ocean County, Belleville Ewing Pennsauken Fort Lee Orange Fair Lawn Bergen