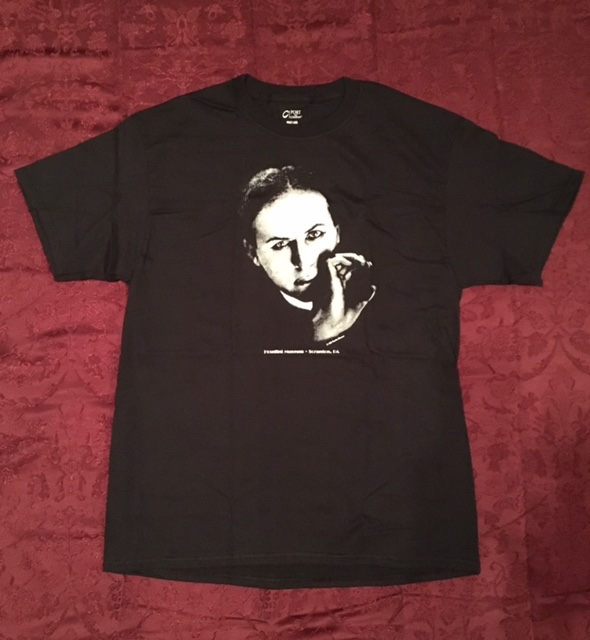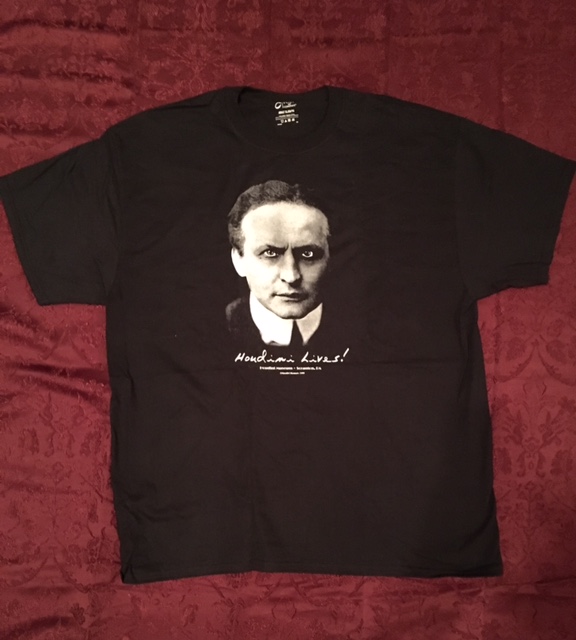 Two styles of T-Shirts are available. High quality-made in the USA. When did you hear that last?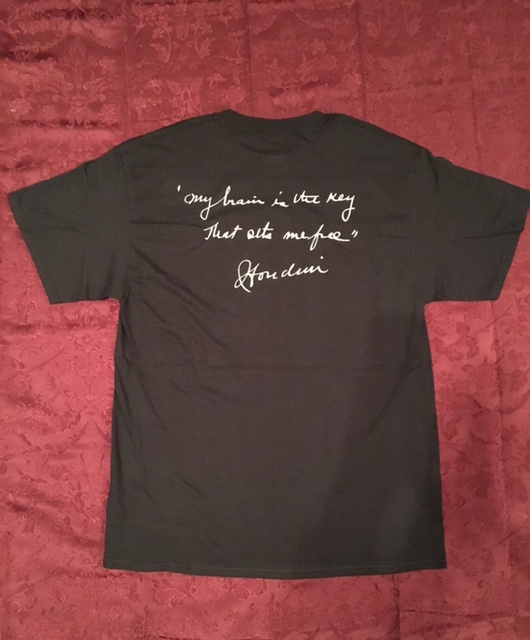 The back of each T-Shirt has this famous Houdini quote taken from
a book on display at The Houdini Museum, Scranton, PA.
Back to Houdini Museum Home page-CLICK Houdini.org

All rights reserved. Copyright 2000-2017.